A Clear Approach to Clear Aligner Therapy
Go Digital or Go Home
Learn how to create, design and utilize a digital workflow in your practice to produce your own aligners
Presented by
  Neil Warshawsky, D.D.S., M.S.
Attend the course live at GC America for 16 hours of Participation Credit on
Friday-Saturday, April 1-2, 2022.
Friday will be lecture all day and Saturday will be the hands-on participation exercises and lecture.
Attend Friday lecture, April 1, 2022 via Zoom and receive 8 hours Lecture Credit
Speaker: Dr. Neil Warshawsky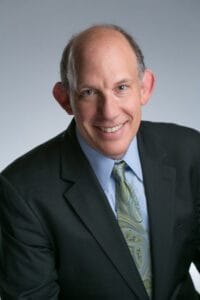 Dr. Neil Warshawsky is the founder and owner of Get It Straight Orthodontics, a leading-edge orthodontic practice in the Chicago area. A board certified orthodontic specialist since 1992, he has over 15 years of experience with cleft palate and craniofacial cases, and lends his support to all of the craniofacial teams in and around the greater Chicago area. His practice uses state-of-the-art orthodontic treatments to deliver healthy, aesthetic results, and works with children from as young as two weeks old to grown adults who wish to correct lifelong malocclusions. A strong proponent of customized lingual solutions, Dr. Warshawsky has been using the Invisalign™ alignment system since 1999, and has twice been in the Century Club, which represents the top 100 Invisalign™ practices worldwide. The high volume of esthetically based treatment with Invisalign™ quickly brought to light Aligner treatment limits. Dr. Warshawsky sought out a better esthetic alternative and was one of the first orthodontists outside of Europe to begin using the 3M Unitek Incognito™ Appliance System in 2003. Since then his practice has become one of largest volume users of Incognito™ in North and South America. Dr. Warshawsky is a nationally recognized speaker who has been featured on television interviews on ABC and Fox news programs. He regularly speaks to graduate students, including those of his Alma mater at the University of Illinois.  He also lectures on clear aligner therapy, and is an instructor for Raintree Essix on the MTM minor tooth movement clear aligner system. In addition, he is in the speakers bureau for the Academy of General Dentistry, where he lectures on reconstructive orthodontics as a part of multidisciplinary oral motor rehabilitation and the symbiotic relationship between orthodontics and periodontics. An accomplished author, Dr. Warshawsky has published more than 13 journal articles and book reviews in 15 years. He has been interviewed in numerous newspapers and magazines, has contributed to a variety of national and international dental publications, and has given dozens of presentations to dental groups across the country. Dr. Warshawsky received his D.D.S., M.S. and Certificate of Orthodontics from the University of Illinois at Chicago and is a member of the World Federation of Orthodontics.
Course Description:
This course will be presented in 3 parts to help participants understand the basics of what comprises orthodontic issues and how to spot them in our patient population. We will then focus on correcting mild-to-moderate malocclusions using clear aligner therapy. Diagnosing, planning, and designing clear aligner therapy takes a lot of practice. This course will focus on a basic systematic approach, which will give the attendees a solid foundation on the 6 different types of movement that are available using clear aligners. Once the problem is understood, building the aligners will be discussed and implemented. For simple cases, a single Essix style retainer may solve singular issues. Mild malocclusions and simple relapse can be staged to resolve the problem appropriately. For mild and more involved issues, the key to success in implementing this type of approach will be to design and setup a digital workflow within your office. Once you can "talk" digital, working digitally becomes easier. Our course will focus on how to set up a digital work flow. Vendors from reputable industry leaders will be associated with our course to help you start your digital journey. There will be a significant hands-on section where you will build an Essix style retainer and have the opportunity to build more involved cases as well. Participants are encouraged to bring cases to design and treatment plan.
Course Objectives:
Each Participant will:
• Understand the digital workflow from consult to delivery
• Learn how to plan, design, and build an Essix retainer
• Learn an end-to-end solution for delivering in-house clear aligners.
• Build full cases using SureSmile® from Dentsply
• Learn how to design and build a digital pontic to hide an implant site while it heals
Doctors should bring their cases to treatment plan, design and build aligners
Please bring photographs, radiographs, models and relevant dental, medical and social histories to discuss your cases with the instructor and the class
Who Should Attend?
These hands-on programs were designed originally for AGD Fellows striving to be AGD Masters. We have discovered that these programs can be valuable to all dentists from new graduates to the most experienced clinicians.
CE Credit:
16 hours of participation credit for those who attend the 2 days of lecture and hands-on. 34 total hours of participation credit to those who attend the 2 days of lecture and hands-on, complete the assigned protocol in their office, and return to document the protocol assignment. 8 hours of lecture credit will be given to those who attend the Zoom online lecture on Friday, April 1, 2022.
When:
Friday, April 1, 2022
8:00AM – 12:00PM Lecture
12:00PM – 1:00PM Lunch
1:00PM – 5:00PM Lecture
Saturday, April 2, 2022
8:00AM – 12:00PM Lecture & Hands-on exercises
12:00PM – 1:00PM Lunch
1:00PM – 5:00PM Lecture & Hands-on exercises
Program Site:
GC America Inc
3737 W 127th St,
Alsip, IL 60803 708-371-7300
Price:
Fees to attend the course live at GC America on Friday & Saturday, April 1-2, 2022
Pre-master AGD Dentist $ 945.00
MAGD Dentist                  $ 845.00
Non-AGD Dentist            $ 1045.00
Fees  to attend the Zoom online Lecture only course Friday, April 1, 2022 (8 hours lecture credit)
Pre-master AGD Dentist $ 475.00
MAGD Dentist                  $ 425.00
Non-AGD Dentist             $ 525.00
The live course tuition includes the reporting session, continental breakfast and lunch Friday & Saturday, and a banquet on Friday evening at 5:30PM. Please indicate on your registration whether you will be attending the banquet. Thank you. Friday night dinner is at Zachary's Grill Located in: Westgate Valley Commons Address: 13415 S Ridgeland Ave, Palos Heights, IL 60463 Time: 5:30pm A shuttle can be arranged to Zachary's Grill if needed with notice.
 Hotel Information:
DoubleTree by Hilton Hotel Chicago-Alsip Address: 5000 W 127th St, Alsip, IL 60803 Phone: 800-222-8733 Rate: $121 + Tax
Shuttle from Midway Airport to the Hotel; 10 miles approximately 30 minutes. Reservations can be made online at www.ChicagoAlsip.DoubleTree.com, or by calling 800-222-8733, and referencing AG3 to obtain the discounted rate of $121 plus tax per room per night. Guests must make reservations by the cutoff date of 3/15/22.  (When you go to the website-put in your dates and then click on Special Rates and put in AG3 and it will go right to your room with the correct rate of $121. If you have Hilton points be sure to login in first.) If guest will be making the reservation after the cutoff date for each block indicated above, then they must click on this link and the corporate code of 0560081829 should automatically populate the discounted rate assuming the hotel has rooms available to book. *Guestroom reservations must be cancelled 48 hrs. prior to arrival or your credit card will be billed.
**Dr.  Mora can arrange a Shuttle for the doctors from the Hotel to GC America at 7:15 am Friday and 7:30 am Saturday. A shuttle can be arranged to take people back to the hotel as well and to dinner on Friday.  Please email Dr. Cheryl Mora at [email protected] if you will require Shuttle service
GC America is 1.7 miles and approximately 8 minutes from the DoubleTree Hotel.
 Protocols-Note Protocols will be on Zoom until further notice.
Protocols will be Thursday, March 31st at 5:00pm via Zoom. Please RSVP to Dr. Cheryl Mora at [email protected]  by March 17, 2022 to present protocol reports on Thursday, March 31st  and a Zoom link will be emailed to you.
---
NEW DENTISTS!!! Three (3) full Scholarships will be made available at each program to AGD member dentists who have graduated less than 3 years ago! For more information contact: Dr. Cheryl Mora at [email protected] or 847-638-7223.
---