IL AGD &

 The Illinois Academy of General Dentistry & Illinois State Dental Society
In conjunction with the 155th Annual Session of the Illinois State Dental Society
Present:
The Successful 21st Century Practice
Why Some Practices Are Highly Successful…And Others Are Not

Presented by Dr. Roger Levin
Wednesday, September 18, 2019
8:00 am to 4:00 pm
St. Louis Union Station Hotel, Curio Collection by Hilton
1820 Market Street, St. Louis, MO 63103
Non-ISDS Members & staff: Please mail check – see address below
Speaker Biography: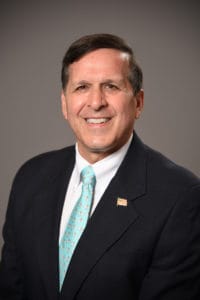 Dr. Levin is a third-generation general dentist and the Chairman and CEO of Levin Group, Inc., a leading dental management consulting firm that has worked with over 30,000 dentists and specialists.
One of the most sought-after speakers in dentistry today, Dr. Levin frequently lectures at major dental meetings. The author of 68 books and more than 4,300 articles, he is a regular contributor to JADA, Dental Economics, Inside Dentistry and other industry publications. He has been interviewed by The Wall Street Journal, The New York Times and Time magazine.
Dr. Levin has received numerous honors including the Dental Excellence Award for the best practice management consultant from DrBicuspid.com. For 14 consecutive years, he has been named one of the "Leaders in Dental Consulting" by Dentistry Today. Recently, he was honored to be named two years in a row as one of the "32 Most Influential People in Dentistry" by Incisal Edge magazine and one of "The 10 Most Interesting Dentists" by Dentist's Money Digest.
Course Description:
Dentistry is changing at the fastest pace in history. Some practices are thriving, while others are not. What sets one practice on a path of success while another struggles? The difference stems from the decisions and actions that dentists take in the 21st century to continue to grow and protect their future. Every practice today needs a growth and success plan and it is easier than you think.
This seminar is dedicated to showing any dentist and team the right way to accelerate practice growth and success in a vastly more challenging environment. Dr. Roger Levin has advised practices ranging from start-ups to large dental groups and will teach the proven methods and strategies that create a high level of sustainable success. He will showcase comparative studies of practices in similar situations where one practice has double the production and profit of another in the same geographic area.
Many dentists today are frustrated because they lack the business background to implement the right changes in the right way for today's more competitive environment. This seminar cuts through the clutter and theory and goes right to the heart of what needs to be done and how to do it. This highly practical presentation is excellent for both doctors and dental team members and it will take your practice to the next level.
Course Objectives:
• Strategies to increase production ASAP
• 10 statistics that will determine your future
• 6 customer service strategies that "WOW" patients
• 6 things great leaders do differently
• 6 changes in dentistry that can make or break a practice
• How to properly bring in a new patient
• 5 things to do when greeting every patient
• How to work 5 – 10 less years
• How to improve scheduling by 20%
When & Where & Registration:
Date: Wednesday, September 18, 2019, the day before the ISDS Annual Session
Location: St. Louis Union Station Hotel, Curio Collection by Hilton, 1820 Market Street, St. Louis, MO 63103
Time: 8am-4pm; Registration will be available at ISDS.org-see the link below.
Registration: 
Registration is at ISDS.org. Click here to REGISTER and make online hotel reservations. Note: You do not have to be a member of the ADA/ISDS to attend this event. If you are not an ADA/ISDS member, please return the completed registration form and check payable to ISDS to:
ISDS. PO Box 376, Springfield, IL 62705
Return prior to September 10, 2019
Credit hours:
7  hours of lecture CE credit
IAGD ISDS September 18, 2019 flyer
---
For more information please contact:
Dr. Sue Bishop at sbishop@peoriacounty.