Zoom Virtual Meeting/Webinar 
Illinois AGD Presents:
Fellowship Exam & General Dentistry Review Course
Sunday, April 23, 2023 AND Sunday, April 30, 2023
Speaker: Larry Williams, DDS, MPH, MAGD, ABGD
Register Online at ILAGD.org
Speaker's Bio: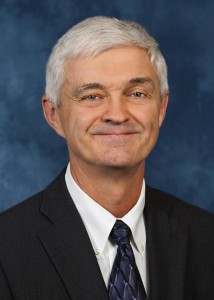 Larry Williams, DDS, MPH, graduated from the University Of Tennessee College Of Dentistry in 1982 and then served 30 years in the United States Navy Dental Corps. Dr. Williams dedicated over 25 years of his 30 years of service to addressing tobacco issues for the Navy, Marine Corps, and the Department of Defense via clinical intervention, provider training, and policy development. Additional highlights of his Navy career included development of the National Action Plan for Tobacco Cessation, updating the DOD/VA Clinical Practice Guideline for Tobacco Cessation, and assisting with the creation of the Affordable Care Act's National Prevention Strategy. He currently serves as an Associate Professor at the Midwestern University College of Dental Medicine- Illinois. He is a member of the Skokie, Illinois Board of Health, and a member of the Board of Directors for the Asian Human Services Family Health Federally Qualified Health Center (FQHC). He is a member of the American Dental Association and the Academy of General Dentistry, and holds board certified status in the American Board of General Dentistry. Dr. Williams is a Master in the Academy of General Dentistry and is also a Fellow in the American College of Dentists, the International College of Dentists, the Pierre Fauchard Academy, and the Academy of Dentistry International. Dr. Williams is Past President of the Illinois Academy of General Dentistry.
Course Description & Objectives:
The Fellowship Review Course is a review of currently accepted knowledge, techniques and practices in general dentistry. Members may virtually attend this course as part of their preparation for the Fellowship Exam; however, taking this course does not guarantee that a member will pass the exam. Information on the content of the Fellowship Exam is held in strictest confidence, and as such, information regarding the overall content of the exam will not be released during the review course or to the course speaker. Candidates may refresh their knowledge of basic clinical information in the 17 areas of general dentistry covered in the exam by attending the review course. Additionally, candidates should be prepared to draw on their own practical experiences as they take the Fellowship Exam.
Objectives
At the end of the two-day review course, attendees will have
• Reviewed the 17 areas of general dentistry
• Been provided the opportunity to discuss and explore questions pertinent to the areas reviewed
• Engaged other attendees to discuss the 17 areas of dentistry
• Been provided information about the Fellowship Exam
CE Credit:
Approved for 16 hours of AGD Lecture credit.
When:
This will be a Zoom presentation with moderators to facilitate Zoom activity plus gathering questions from the attendees
Sunday April 23rd and Sunday April 30th, 2023
8:00 am to 5:00pm CST each day
r
Contact Information:
Maureen Kugel, Executive Assistant, [email protected] or 847-821-7222
---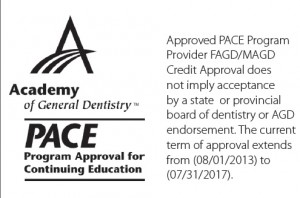 About the Fellowship Exam:
 The exam may be taken at any time during Pre-Fellowship, including New Graduates (once 90 days have passed after graduation from dental school) and either before, after or while working towards completion of the required 500 CE hours.
The Fellowship Exam consists of approximately 250 multiple-choice questions and is administered in a one day, four-hour testing session. The exam includes material from all dental disciplines and strongly emphasizes clinical applications of accepted dental knowledge, techniques, and procedures.
To register for the Exam, you must do so by completing an application and sending it along with the $600 fee to National Headquarters to sit for the exam.
For more information go to http://www.agd.org/continuing-education-events/get-recognized/become-an-agd-fellow
Fellowship Award Requirements:
Current AGD membership for three (3) continuous years (36 months) by December 31 of the year in which the application is received, to begin no earlier than the month of dental school graduation; dental license has not been suspended or revoked within the last five years, and is not currently under probation, suspension, or revocation.
Completion of 500 hours of FAGD/MAGD-approved continuing education credit, with at least 350 hours earned in course attendance. Mastership credit begins to accrue on the date that the 500-hours requirement has been met, as determined by the Dental Education Council.
Successful completion of the Fellowship Examination. Any active general dentist member joining the AGD after February 2010 is subject to a 90-day waiting period prior to applying for or sitting for the Fellowship Exam to verify their membership status. The Fellowship application and examination must be completed and the application postmarked by the December 31 deadline.
Attendance at a Convocation Ceremony, held during the AGD Annual Meeting, to receive the award. Successful candidates are allowed three years following approval to complete this requirement.
---
Topic
Subject Code
# of Exam Questions
Time Allotment
Time
Sunday, April 23, 2023
Course Introduction / Administration
Course Introduction

15

21

15
8:00-8:15
Biomaterials
165
60
8:15-9:15
Restorative Dentistry
250
60
9:15-10;15
Break
15
10:15-10:30
Dental Imaging
165
15

9

60
10:30-11:30
Esthetics)
610/670
45
11:30-12:15
Lunch
60
12:15-1:15
Endodontics
070
22

21

60
1:15-2:15
Prosthodontics (Fixed and Removable
780
90
2:15-3:45
Break
15
3:45-4:00
Oral Medicine /Oral Pathology/ Pharmacology and Medical Emergencies
730
26
90
4:00-5:30
Sunday, April 30, 2023
Periodontics
490
23

5

3

7

60
8:00-9:00
Environmental, Workplace Safety / Infection Cont/Risk Management
148

550

30
9:00-9:30
Orthodontics and Dentofacial Development
370
30
9:30-10:00
Break
15
10:00-10:15
Pediatric Dentistry/Special Care Dentistry
430/750
13/6

15

60
10:15-11:15
Occlusion / TMD / Facial Pain and Sleep Disorders
180
60
11:15-12:15
Lunch
60
12:15-1:15
Implantology
690
15

18

60
1:15-2:15
Anesthesia, Sedation and Pain Management 
132
60
2:15-3:15
Break
15
3:15-4:00
Oral and Maxillofacial Surgery
310
15

60
4:00-5:00
Course Wrap-Up / Questions
30
5:00 – 5:30
---
Acknowledgements:
Presenting a program of this nature is a group effort and would not be possible without the assistance of many individuals and/ or companies. A complete list will be available at the course site.
---