"Introduction: Implant Osteotomy Protocols/Handling Implant Complications With Live Surgery and Cone Beam Demonstration"
Are you looking to perform implant surgeries in your practice and don't know where to start or how to proceed without making a substantial investment of time, money and resources??? Dr. Reganato and the dental team at ImplantWide are pleased to present to you an introductory course for Implant Placement Techniques, Osteotomy Protocols, and the Handling of Complications associated with Implant Surgery. The presentation will cover diagnosis and treatment planning aspects of implant care as well as a discussion of implant osteotomy preparation into various bone qualities. Surgical techniques for predictable results will be illustrated with clinical cases and supported with surgical videos. Furthermore, complications at the time of implant placement, early stage concerns and late stage issues will be addressed.
---
Speaker Bio: Dr. Reganato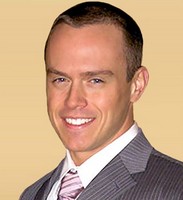 Dr. Reganato is specially trained in placing dental implants and periodontal surgery. His philosophy is to "preserve bone structure and prevent early tooth loss related with periodontal disease. However, to replace already missing teeth, implants are the option." He received his DDS degree from New York University College of Dentistry in 2005 and completed a 1-year general practice residency at Long Island Jewish Medical Center in Queens, NY. He continued on to a chief residency position at LIJMC and chief officer appointment of the dental OR, thereafter. Recently, Dr. Reganato completed a dual certificate program in periodontics at the University of Alabama at Birmingham and at the Veteran Affairs Medical Center-Birmingham, and obtained a master's degree in clinical dentistry at the UAB graduate school. He finished extensive graduate study over a 3-year period in the area of esthetic criteria analysis of single tooth implant supported restorations in the anterior maxilla. He is a member of the American Academy of Periodontology, American Dental Association, the International Congress of Oral Implantologists, Academy of Osseointegration and the American Academy of Implant Dentistry. Dr. Reganato is also a Guest Lecturer for various dental implant companies and has spoken at the Annual Meeting of the American Academy of Periodontology in Los Angeles and Philadelphia. He maintains a private practice in the Chicago suburbs.
Course Objectives:
Comparison of Various Implant Systems – Discussion of advantages and disadvantages of several systems
In-depth Implant System Discussion – Surgical Implant System Overview and Restorative Implant System Overview
Diagnosis & Treatment Planning – Assessment of radiographs and corresponding clinical presentations in order to formulate the proper treatment sequence Osteotomy & Placement Protocols
Implant Sizing Decisions- dependent upon the dimensions of available bone and the final restoration/outcome
Handling Complications of Placement- Premature Binding, Spinners, Dehiscence formation, Fenestration formation
Early vs. Late Surgical Issues- Peri-Mucositis, Peri-Implantitis, Dehiscence upon uncovery, Fenestration upon uncovery, Radiolucency Appearance, Symptomatic Implant
CE Credit:
Approved for 7 hours of AGD Lecture credit.
When & Where:
Friday, June 17, 2016
8:00AM – 4:00PM Lecture
7:30 am Registration
Continental breakfast and lunch will be served
8:00am – 2:00pm Lecture at the Hilton Garden Inn
2:15pm – 4:00pm Live Surgery & Carestream 9300 Select Cat Scan Unit Demonstration at ImplantWide (next door to the Hilton Garden Inn)
James Chapko, the co-founder of ImplantWide will perform a molar surgical extraction with an immediate Megagen implant placement. There will be a demonstration of the cone beam unit and a discussion of the use of both 2D and 3D imaging for the diagnosis and treatment planning in implant dentistry.
Video Preview:
Program Site:
Hilton Garden Inn Schaumburg
1191 Woodfield Road, Schaumburg, Illinois, 60173
1-847-524-0455
ImplantWide (next door to the Hilton Garden Inn)
1041 Woodfield Road
Schaumburg, IL 60173
Demonstration at ImplantWide 2:15-4:00pm
---
SEMINAR COSTS                                              AGD                                AT THE DOOR
AGD Dentist                                                         $95                                               $115
NON-AGD Dentist                                                $195                                             $205
DENTAL STUDENTS & RESIDENTS                  $30 Pre-Registration Required    $50
---
Registration
Register online at ILAGD.org
No refunds after June 10, 2016
For questions contact:
Dr. Cheryl Mora, IL AGD CE Chair at [email protected] or 847-638-7223 (cell) or Maureen Kugel, AGD Executive Assistant at [email protected]