The Business of Dentistry – Season Pass #4
"Key Principles of Success in Dentistry"
Summary:
Date: Friday, May 10, 2024
Time: 8am – 4pm (including lunch hour)
Location: Maggiano's Restaurant @ Oak Brook
Speaker: Mahtab Sadrameli, DMD, MBA, MAGD, MICOI, FICD
CE Credits: 7 CE Lecture Credits
Tuition: (Breakfast and Lunch Included)
AGD Dentist: $150
Non-AGD Dentist: $225
Hygienist or staff (AGD Dentist): $65
Hygienist or staff (Non-AGD Dentist): $85
Student/Resident: $20
Speaker's Bio: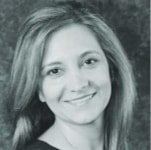 Dr. Sadrameli is a graduate of the University of Florida dental school and has an MBA from University of Illinois Champagne-Urbana. She is a full-time practitioner with over two decades of clinical experience and a part-time consultant who is passionate about the business of dentistry.
Success in Dentistry is rarely accidental. In addition to excellent clinical skills, a successful dentist requires sophisticated Business and Leadership acumen. The purpose of this lecture is to review the key principles of success in dentistry from strategy and organizational systems to KPI's and Profitability to better understand many concepts that contributes to a productive and successful practice.
Course Objectives:
Understanding that Dentistry is a small business
Understanding how to learn the health of the practice
Understanding what KPI's are
Understanding how to interpret the KPI's
Dental Practice Models – Transitioning into private practice
Today's dental environment offers many pathways and practice models after graduation. The ultimate pathway chosen, depends on many factors dictated by a well-defined vision. During this lecture we will review what Vision is and complete a vision defining exercise for a better understanding of the doctor's likes and dislikes and ultimately choose the desired practice model. We also will cover how to find a position post-graduation for each model. Given most periodontists become either an associates or practice owners, we will spend some time understanding those two practice models.
Our three objectives are:
Discuss the various types of Practice Models
Discuss Advantages and Disadvantages of each Model
Decide which Model is best for you
Registration
Scroll to the bottom to register for this course only.
Sponsored By:
---
---