Summary:
Date: Friday, May 15th, 2020
Time: 8am – 4pm (Registration at 7:30am)
Location: Ditka's Restaurant, Oakbrook Terrace, IL
Speaker: Dr. Todd Snyder
CE Credits: 7 CE Lecture Credits
Tuition:
AGD Dentist: $175
Non-AGD Dentist: $250
Hygienist or staff (AGD Dentist): $70
Hygienist or staff (Non-AGD Dentist): $85
Student/Resident: $35
(Including Breakfast Buffet and Sit-Down Lunch)
Course Description:
It is challenging to properly place aesthetically pleasing restorations which provide proper function with no postoperative problems. Performing a thorough diagnosis of the occlusion prior to treatment planning will allow clinicians to avoid future complications and costly failures, The objective of this lecture is to pres- ent a predictable and systematic approach to occlusion and aesthetic restorations that will enable clinicians to achieve consistent, quality results.
Course Objectives:
Understand how to diagnose and sequence the treatment for the best aesthetic and occlusal outcome.
Know when occlusal problems are present and how to address them so that the condition is not worsened.
Understand what types of restorative material to use based on their material properties.
Clinical cases will be presented and discussed along with some common problems and solutions.
Learn aesthetic crown and bridge techniques to eliminate adjustments at cementation.
Understand how to provide fast, efficient temporaries.
Learn simplified impression techniques.
Understand how proper cementation of indirect restorations can eliminate complications.
Speaker Bio: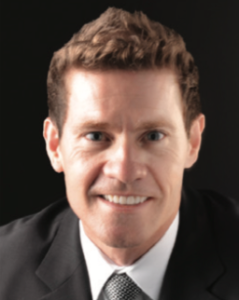 Dr. Todd Snyder received his doctorate in dental surgery at the University of California at Los Angeles School of Dentistry. He is an Accredited Fellow of the American Academy of Cosmetic Dentistry and has trained at the FACE institute for complex gnathological and temporomandibular joint disorders (TMD).
Dr. Snyder is currently on the faculty at Esthetic Professionals. He is also a member of Catapult Education, has authored numerous articles in dental publications worldwide, in addition to authoring chapters in two books. He also helped create and co-direct the first two-year graduate program in Aesthetic and Cosmetic Restorative Dentistry at the UCLA School of Dentistry. Dr Snyder does private consulting for dentists looking to excel both in business and in their dentistry.
Registration:
Online registration is open now, select your tickets at the bottom of the page and "Add to Cart"