Summary:
Date: Friday, March 13th, 2020
Time: 8am – 4pm (Registration at 7:30am)
Location: Ditka's Restaurant, Oakbrook Terrace, IL
Speaker: Dr. David Little
CE Credits: 7 CE Lecture Credits
Tuition:
AGD Dentist: $175
Non-AGD Dentist: $250
Hygienist or staff (AGD Dentist): $70
Hygienist or staff (Non-AGD Dentist): $85
Student/Resident: $35
(Including Breakfast Buffet and Sit-Down Lunch)
Course Description:
Implant dentistry can enhance the quality of our patients lives, whether replacing a single tooth or an entire edentulous arch; advancements in technology such as Cone Beam Computed Tomography (CBCT), planning software, and CAD/CAM allow us to develop virtually a restorative driven treatment plan and digital workflow that produces predictable results.
Course Objectives:
Understand diagnosis and treatment planning using CBCT and planning software.
Learn digital workflow including impression techniques including IOS, surgical guides, Provisionals and final restorations.
Discover the variety of implant solutions available and learn how to achieve the best aesthetic result for these cases.
Learn restorative techniques including immediate provisionalization and impressions.
Learn how to effectively treat implant patients using unique and efficient drilling protocols.
Learn treatment planning of edentulous cases and what options are available for your patients including digital dentures.
Learn hygiene protocols and techniques to maintain health of dental implants.
Learn how to use Lasers in implant treatment.
Speaker Bio: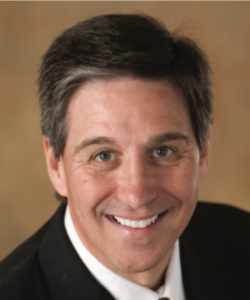 David Little, DDS, received his doctorate degree in dentistry at the University of Texas Health Science Center at San Antonio Dental School where he holds an adjunct clinical professor position Dr.little maintains a multidisciplinary state-of-the-art dental practice in San Antonio, Texas. An accomplished national and international speaker, professor and author he also serves the dental profession as a clinical researcher focusing on surgical placement and restoration of dental implants. As a professional consultant, he also shares his expertise on emerging technologies including CBCT planning software, surgical guides, digital workflow, and a restorative technique with industry peers. Dr. little also serves as the clinical director for Little Implant Co.
Registration:
Online registration is open now, select your tickets at the bottom of the page and "Add to Cart"