SOUTHERN ILLINOIS UNIVERSITY SCHOOL OF DENTAL MEDICINE
&
THE CENTRAL ILLINOIS ACADEMY OF GENERAL DENTISTRY
Presents:
Pharmacology and Oral Medicine/Pathology For Those Patients With Special Needs
by Drs. Karen Baker & Dr. John Olsen
Course:
The range of drug therapy options available to pediatric dentists has greatly expanded over the past ten years. This expansion has opened the door to unprecedented therapeutic successes as well as serious drug misadventures. This lecture will update the clinician on recent developments in pediatric pharmacotherapy while providing strategies for prescribing to ensure therapeutic success. Drug therapy and alternative medicine reference sources will be listed and critiqued as to usefulness in daily practice. Clinically relevant information about effectiveness, adverse effects, patient specific drug selection criteria, dosing, and cost will be presented for systemic antibiotics, analgesics and anxiolytics commonly used in pediatric dentistry. Special attention will be given to certain controversial areas including dental treatment considerations for medicated children and regimens of choice for oral mucositis. Extensive and very current handouts will be provided to maximize the chair-side value of this fast-paced and clinically relevant lecture.
Speaker Bio: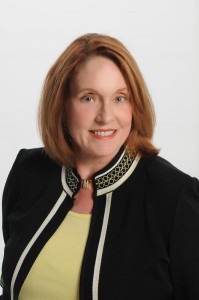 Professor Karen Baker has been on the Dental College faculty at the University of Iowa for 35 years and occupies a unique role in dental practice and education. She is a clinical pharmacist with a Master's degree in clinical pharmacology and therapeutics and is focused on patient-specific dental drug therapy. She has given over 1000 invited programs nationally and internationally and holds memberships in many dental and clinical pharmacology and therapeutics organizations. Her dental education-based pharmacy and drug therapy consultation center is the only one in the United States. She has authored more than 50 articles and abstracts and lectures extensively in pre-doctoral and graduate courses at the University of Iowa.
---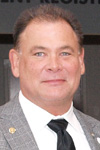 Dr. Olsen was a member of the faculty at Marquette U. School of Dentistry in the Anatomical Sciences department for 12 years. He was the course director for General/Oral Pathology & Pharmacology at MATC for over 20 years collectively. He has lectured extensively. His awards from AGD include MAGD & LLSR, & he is presently Regional Director for Region 9. He holds Diplomat status in ICOI & is an Examiner for those seeking Diplomat status in that organization.
Course Objectives:
After attending the lecture and reviewing the handouts the pediatric dentist will be able to:
1. buy drug-related references or apps most likely to improve drug therapy safety and effectiveness,
2. prescribe appropriate doses of antibiotics for odontogenic infections or endocarditis prophylaxis,
3. discuss the criteria for selecting the best regimens for pre-procedural anxiolysis and pain control, and
4. recognize dental treatment considerations in the medicated child and those with oral mucositis .
CE Credits:
(towards AGD Fellowship or Mastership)
Attendance at the Friday lecture Course: 8 Hours Lecture CE
Attendance at the Friday & Saturday lecture & hand-on courses: 16 Hours Participation CE
36 Hours of Participation CE for those that complete the office protocol assignment and report
CE will go towards AGD Fellowship or Mastership and state licensure
Email: [email protected] for information.
When & Where:
Southern Illinois University School of Dental Medicine
Hoag Hall Auditorium, Bldg. 283
2800 College Avenue
Alton, IL
Directions: Take I-55 North or South to the Alton exit #30, Route 140. (Route 140 becomes College Avenue)
PARKING: Available behind Hoag Hall, Lots A-3. No permit is necessary. Do not park in the clinic parking lot. You will be ticketed.
Hotel Reservations:
Hotel Reservations based on availability.
Identify yourself as attending the Southern Illinois University
School of Dental Medicine AGD Programs.
Atrium Hotel (formerly the Holiday Inn)
3800 Homer Adams Parkway
Alton, Illinois 62002
(618) 462-1220
Course Schedule:
FRIDAY, March 24, 2017 – 
Dr. Karen Baker
7:45 am Registration
8:00 am – 10:30 pm Lecture in Hoag Hall Auditorium (Bldg 283)
10:30 am – 10:45 am Break and Discuss
12:00 pm – 1:00 pm Lunch and Learn with the students
1:00 pm – 3:00 pm Lecture in Hoag Hall Auditorium (Bldg 283)
3:00 pm – 3:15 pm Break and Discuss
3:15 pm – 5:00 pm Lecture in Hoag Hall Auditorium (Bldg 283)
5:00 pm – 6:00 pm Set-up for Hands-on
7:30 pm – Dinner with seminar attendees & instructor
SATURDAY, March 25, 2017 –
Dr. John Olson
7:45 am Registration
8:00 am – 12:00 pm Hands-on in Student Lab (Building 283)
12:30 pm – 1:00 pm Lunch & Discuss
12:30 pm – 4:30 pm Hands-on in Student Lab (Building 283)
DEADLINE:
March 17, 2017
May register for lecture only. Hands-on 3/25/17 participation must take 3/24/17 lecture.
Limited space for 3/25/17.
---
Protocol Reporting Session on Thursday, March 23, 2017 @ 7:30 pm
at the Atrium Hotel (formerly the Holiday Inn) Restaurant, Alton, IL
Please call 309-692-1796 or e-mail [email protected] for reservations.
---
SEMINAR COSTS                                                   AGD/ADA                          NON-AGD/ADA
PUBLIC HEALTH
Dentist 2 day participation course                        $595                                                   $695
(limit 25 participants)
Dentist 3/24/17 lecture only                                  $225                                                   $275
Staff (non-dentist) per day                                    $50                                                     $75
(must be accompanied by dentist)
SIU Instructors/Students 3/24/17 lecture N/C                                                    $10*
only and 3/25/17 observation only.
Must be registered for seminar.
(Observation will be permitted at participation course (includes faculty/students) if course limit is reached, but costs and attendee numbers must be approved by the course master.)
Lunch is included in all day seminar cost.
*Includes 1 year AGD student membership
Non-Members: Join AGD and receive seminar at AGD member cost.
Contact Dr. Susan Bishop for information.
Refunds are available for courses, minus $50 processing fee, will be granted if requested at least ten days prior to the start of the course.
REGISTRATION FORM
Check appropriate line, or list number attending:
___AGD/ADA/Public Health Dentist                              $ _________
___Staff Member/AGD/ADA Dentist                              $ _________
___Non-AGD/ADA Dentist                                              $ _________
___Staff Member/Non-AGD/ADA Dentist                   $ _________
___SIU/SDM Student/Resident                                        $ _________
___SIU/SDM Faculty                                                          $ _________
TOTAL  $ _________
AGD/ADA No. _________________________________________
Total Number Attending __________________________________
Amount Enclosed _______________________________________
Check Number _________________________________________
(Make check payable to the Central Illinois AGD)
Name: ________________________________________________
Address: ______________________________________________
City, State, Zip _________________________________________
Business Phone: ________________________________________
Home Phone: __________________________________________
Fax/E-mail Address: ____________________________________
___In Office Protocol
___Please send me a new AGD member packet.
If more than one person is attending, please list their names on a separate sheet of paper.
Return by March 17, 2017.
PAYMENT
Return the completed registration form and check payable to CIAGD to:
Dr. Susan Bishop
7314 N. Edgewild Dr.
Peoria, IL 61614
Email: [email protected] for information.
---
Next CIAGD/SIUSDM Seminar: June 9& 10, 2017 Anesthesia/Emergency Medicine/Pain Control with Drs. Stanley Malamed & Rick Ritt
For more IL AGD CE Courses please go to ILAGD.org
---