How to Not Fail Miserably in Private Practice
by Dr. Chris Salierno
Speaker Bio: Dr. Chris Salierno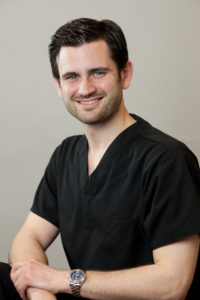 Dr. Chris Salierno is a general dentist from Long Island, New York. He graduated from Stony Brook School of Dental Medicine in 2005. Dr. Salierno has served as the National President of the American Student Dental Association, Chair of the ADA New Dentist Committee, and as President of his local dental society. He lectures internationally on clinical dentistry, practice management, and leadership development. His material can be viewed on his blog, The Curious Dentist. In 2014, Dr. Salierno became the Chief Editor of Dental Economics.
Course Description:
We have been trained to be outstanding clinicians, not savvy business owners. Many of us are afraid of, or simply ignore, the business end of our profession. We're unsure of how to read a profit and loss statement or motivate our staff. Leading a successful practice doesn't have to remain a mystery. This course will discuss the most common mistakes we make that can slowly and silently ruin our offices. You will leave armed with tools for best practices and practical tips.
Course Objectives:
The participant will learn:
Creating a unique business model for your community
Controlling overhead costs
Managing and inspiring your team
Building systems to maintain standards
Cost-effective ways to market and grow your practice
CE Credit:
Total of 7 CE Lecture Credits
When & Where:
8am – 4pm (Registration at 7:30am)
Friday, March 29, 2019
Ditka's Restaurant in Oakbrook Terrace, IL
Food Service:
Attendees will be furnished lunch each day.
---