Summary:
Chicago AGD's 2019-2020 Seminar Series Course #1 is Two Courses in One!
Date: Friday, September 13th, 2019
Time: 8am – 4pm (Registration at 7:30am)
Location: Ditka's Restaurant, Oakbrook Terrace, IL
Speakers: Grace Rizza, Jennifer Flynn & Ronald R. Zentz
CE Credits: 7 CE Lecture Credits
Tuition:
AGD Dentist: $175
Non-AGD Dentist: $250
Hygienist or staff (AGD Dentist): $70
Hygienist or staff (Non-AGD Dentist): $85
Student/Resident: $35
(Including Breakfast Buffet and Sit-Down Lunch)
#1 of 2: September 13, 2019 8:00 am – 12:00 pm – Registration at 7:30
The Best Marketing Strategies For Growing Your Practice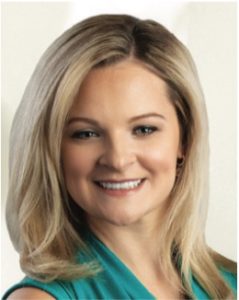 Speaker: Grace Rizza
Grace Rizza began growing businesses at the age of 22. She has guided the growth of more than 300 successful businesses, as well as her own. Grace is extremely knowledgeable about corporate culture, sales, and innovative business development. Her mentality, approach to business, inner strength and leadership perspective will challenge you the think big, act bigger and amplify your life.
Course Objectives:
Share tested marketing strategies that are working NOW.
Learn about upcoming strategies that will soon become popular.
Build an effective campaign that attracts and converts your ideal patients.
Create a demand for your brand.
#2 of 2: September 13, 2019 1:00 pm – 4:00 pm
Stay Ahead of the Curve: Don't Be a Malpractice Case Study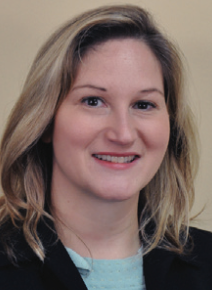 Speaker: Jennifer Flynn, CPHRM
Risk Manager, Dentist's Advantage.
Jennifer Flynn has been specializing in risk management and has worked in the healthcare insurance business for over 15 years, Jennifer is dedicated to educating healthcare professionals on professional liability risks and offers strategies to mitigate those risks.
She was instrumental in bringing the most recent healthcare claim reports to the healthcare community; created self-assessment tools, website content and other materials on healthcare risk management issues.
Jennifer has presented at professional organization meetings on healthcare risk management & other insurance related topics. Jennifer is a licensed Property & Casualty agent. She earned a BA in Psychology from Arcadia University in Glenside, PA.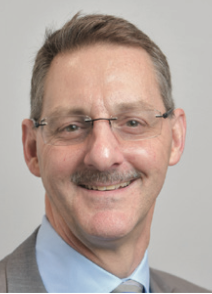 Speaker: Ronald R. Zentz, RPh, DDS, FAGD, CPHRM
Dental Risk Control Consulting Director, CNA Healthcare.
Dr. Ronald R. Zentz joined CNA in 2012 as the Dental Risk Control Director. Primary responsibilities include risk management seminar development; presentations; risk management telephone support; and development of other risk management resources for dental office use.
Dr. Zentz practiced pharmacy and general dentistry, followed by professional and clinical affairs positions with a major dental manufacturer. Responsibilities included product development, clinical research, regulatory affairs and continuing education. Dr. Zentz later joined the American Dental Association staff, serving as senior director, ADA Council on Scientific Affairs.
Education: Butler University College of Pharmacy; Indiana University School of Dentistry; GP Residency, VA Medical Center, Indianapolis.
Dr. Zentz is a Fellow of the Academy of General Dentistry and the American College of Dentists. He is certified in healthcare risk management (CPHRM) by the American Society of Healthcare Risk Management.
Course Description:
By identifying areas of high claim frequency and financial severity, where dentists are most at risk for professional liability claims, dentists can concentrate their risk management efforts to improve patient safety, enhance quality of care, and reduce risk and error. Selected claim, scenarios will be discussed.
Registration:
Online registration is open now, select your tickets at the bottom of the page and "Add to Cart"