Summary:
Date: Friday, November 15th, 2019
Time: 8am – 4pm (Registration at 7:30am)
Location: Ditka's Restaurant, Oakbrook Terrace, IL
Speaker: Dr. Sam Halabo
CE Credits: 7 CE Lecture Credits
Tuition:
AGD Dentist: $175
Non-AGD Dentist: $250
Hygienist or staff (AGD Dentist): $70
Hygienist or staff (Non-AGD Dentist): $85
Student/Resident: $35
(Including Breakfast Buffet and Sit-Down Lunch)
Course Description:
Today's dental offices require a myriad of materials and techniques. New technologies have emerged that will help close the gap between early materials and the newest generation of products. This course will show evidence based data, case presentations, methods of treating various procedures, as well as standardizing and simplifying processes to ensure predictability and superb outcomes!
Course Objectives:
Simplify routine techniques to save time and reduce overhead.
Know what materials to use and where to use them.
Know practical concepts to enhance your long-term outcomes.
Identify proper surface treatments for both the tooth substrate and the ceramic bonding surface.
Handle difficult situations such as discolored teeth, subgingival margins, tissue sculpting, isolation problems, and sclerotic dentin.
Eliminate sensitivity and reduce polymerization shrinkage at the margins of your composites thus increasing the longevity of your restorations.
Use the new bulk-filling technique which minimizes the technique sensitivity of the whole procedure and makes the clinical outcome more predictable.
Achieve restorations that are strong, esthetic and bacteriostatic.
Take home tips and skills that you can be utilized right away in your office to make your practice and life a bit easier.
Speaker Bio: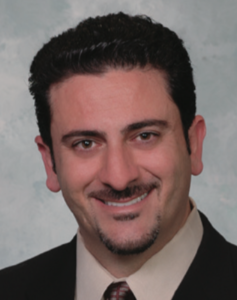 Dr. Sam Halabo is an accomplished national and international speaker, author and product evaluator. For over 20 years he has run a state-of-the-art private practice in San Diego, CA. He is a graduate of Boston University Goldman School of Graduate Dentistry and he completed a general practice residency at the Loma Linda Veterans Hospital. He is an adjunct faculty at UCSD. He served as Director of Dental Care at UCSD clinic in Pacific Beach, CA. He has been involved in product evaluation for many years and is proud and honored to share his experience with those seeking to provide excellent care for their patients.
Registration:
Online registration is open now, select your tickets at the bottom of the page and "Add to Cart"