The Illinois AGD presents our 21st Annual Ted Weclew Memorial Lecture: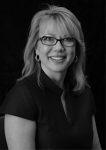 Dr. Lee Ann Brady
Contemporary Solutions for Restorative Dentistry with Dr. Lee Ann Brady:
Wednesday, February 19, 2014
8am-4pm,
at the ADA Auditorium in Chicago
---

Todd L. Erdman
A wise person once said that "an ounce of prevention is worth a pound of cure." Unfortunately, I see this proven time and time again when I am helping clients to resolve problems that could have been easily avoided had they taken a few simple preventive steps to protect themselves. While it is impossible to anticipate and avoid every potential threat or disaster your dental practice may face, the following are five solid and proven strategies that every dentist should employ to keep their practice out of harm's way:
1. Do not lose your office space to deadlines. If you are leasing your dental office space, carefully review your lease documents every year to determine any upcoming important dates. If you have options to extend the term of your lease, it is critical to know the deadline by which you need to exercise your option. In general, if a tenant fails to exercise an option to extend, that option is deemed null and void. Do not rely upon your landlord (or anyone else for that matter) to remind you of those deadlines. In order to avoid losing your office space, review your lease document on a regular basis.
2. Do not forget about associate contracts. I would argue that every dental associate should have a written associate contract that includes reasonable restrictive covenants. If your practice does not have contracts in place with your associate dentists, it is recommended that you contact an attorney to discuss possible solutions. If you do have associate contracts with appropriate restrictive covenants, those agreements should also be renewed on an annual basis. If you fail to keep your associate contracts up to date, the covenants will likely expire and your associates could be free to start their own dental practice down the street.
3. Do not ever allow yourself to be caught without adequate insurance. Every year you should contact your insurance agent to confirm that your malpractice and other insurance policies are active and adequate. The types of insurance needed and the recommended policy limits change regularly, so it is critical that you review your policies on an annual basis in order to avoid claims that fall outside of your coverage limits and exclusions.
4. Do not fall out of grace with your bank. Dentists often borrow money to start-up practices, remodel their offices, purchase existing practices or to purchase new dental equipment. The bank documents associated with those loans often include prepayment penalties, balloon payments, interest rate adjustments, maturity dates and financial reporting requirements. You should review your loan documents with your advisors on an annual basis to ensure your practice is in compliance, and so you will be prepared for any upcoming maturity dates or reporting deadlines. If you skip this step and default on your loan, your practice could suffer critical cash shortages and other negative financial consequences.
5. Don't lose the support of your key vendors. If your dental practice management software becomes obsolete or if your website domain registration expires, you will lose valuable chair time scrambling to get back "online". Again, every year you should review your vendor contracts to ensure your practice will have continuous support and service for your software, website, systems and equipment. Ignoring those contracts could lead to service interruptions, or possibly losing your website domain to your competition or a "cyber-squatter".
While these five suggestions will not cure or avoid every potential problem your dental practice may face, re-visiting your lease, associate contracts, insurance policies, loan documents and vendor contracts on an annual basis will tip the scale in your favor and help to prevent several common dental practice calamities.
Todd L. Erdman is an affiliate member of the Academy of General Dentistry, and is the President of the Law Office of Todd L. Erdman, P.C. Mr. Erdman's firm is focused on addressing the legal needs of dentists and other health care professionals. Mr. Erdman assists dentists with associate contracts, start-ups, real estate matters and the acquisition and sale of existing dental practices. Mr. Erdman graduated with honors from Bradley University, and earned his law degree from the DePaul University College of Law. Mr. Erdman was selected for inclusion in Super Lawyers–Rising Stars Edition in 2014, and regularly speaks regarding legal issues pertaining to dentists.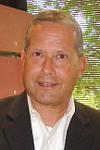 Walter Janczewski
We as a firm go through a checklist at the end of each year to help our clients hopefully find some hidden or lost revenue. These practices are by no means restricted to the end of the year. You should sit down and review these items with your staff at least twice a year.
1. Billing and Collection.
When is the last time you have reviewed in detail your A/R aging report? Is your 90-120 day period growing each month? Address those patients who have become comfortable over the years paying a monthly minimum on a large balance. Patients have funds to pay for cable, IPhones and dining out each month; they should also be paying you for a service you have provided. Is your front desk personal being aggressive enough (without being agitating) in collecting A/R?
What is your collection policy at time of service? The front desk should always request payment at time of service.
It may be tough to implement changes on long time patients, but you can certainly impose new rules on those new patients coming in the door
Review the fees you are paying for credit card processing. Credit card companies constantly raise their fees and they tend to get buried in your monthly statement. Do not be afraid to negotiate your fees, and of course shop around. You will be pleasantly surprised how these companies will be willing to negotiate down fees when you mention you may be leaving for another source!
2. Scheduling & Fee Schedule
Review your fee schedule with schedules provided by the ADA, CDS, National Dental Advisory Service, and firms such as ourselves(we do a fee survey every year which we would be glad to send out to any practice that will participate in our confidential survey). If you have not done so in a while due to the sluggish economy, review and adjust now!
Are recalls being properly made? We suggest the hygienist make the recall appointment before the patient leaves the chair, and then follow up with a friendly reminder by the front desk before they go out the door. Are the patient recalls being scheduled efficiently? Your $35-$45/hr. hygienist should not have any down time which results in revenue not being generated.
Have patients slipped thru the cracks in the last 12-15(active patient list) months? Why is this happening? A complete review of your active patient list to see what may have happened to those lost patients is a necessity. Once it is determined that a patient is truly lost, we must follow up to help them find their way back into the practice.. Are you able to adjust your office hours slightly to accommodate those seeking later appointments and eliminate hours during the day when you can just not fill in your schedule. Your scheduled hours may have remained the same over all these years; consider a more flexible schedule to accommodate patients needing evening and weekend hours.
3. Office Website
Is your contact information, office hours, and directions in a prominent position on the front page? Short and sweet is better than long and detailed. Proof read the website, and constantly keep it updated and fresh. A stale, outdated website is a reflection on your practice! Check out what patients are saying about you to utilize the positives and take steps to correct the negatives.Simple, easy ideas which should not impose too much burden on your staff but can help bring additional cash to your bottom line (which is you)!
Walter J. Janczewski is a Dental Practice Management Consultant for the Abrix Group, L.P. The Abrix Group, L.P. is a Medical/Dental Practice Management Consulting firm who has been working exclusively with the Medical & Dental Fields for over 50 years. Mr. Janczewski, a graduate of DePaul University, is a Licensed Enrolled Agent with the Internal Revenue Service and a Certified Healthcare Management Consultant with the National Certified Healthcare Business Consultant organization. Mr. Janczewski is also an affiliate member of the Illinois Academy of General Dentistry.
---

Article by: Kate Limardi
On November 8, 2013 forty-two dentists and two hygienists came together at Rosewood Restaurant in Rosemont, IL to learn about Laser Dentistry from Dr. Glenn Van As.
Dr. Glenn Van As practices full time at his private practice in British Columbia, Canada. He worked as an assistant clinical professor at the University of British Columbia from 1989-1999. His areas of expertise include the utilization of the dental microscope and the use of multiple wavelengths of hard and soft tissue lasers for all of his clinical dentistry. Since 1999, he has lectured over 250 times internationally, including hands on workshops. He has been published internationally in journals and textbooks on how to utilize lasers (hard and soft tissue) and dental operating microscopes.
Dr. Van As reviewed the types of lasers and how they are used for dental treatment. He recommended using Cetacaine gel prior to laser-use as a topical anesthetic. Biologic width was discussed because this should always be considered when soft-tissue contouring is completed.
He presented how to complete a gingivectomy before completing anterior restorations, how to expose canines for orthodontics, and how to remove tissue after brackets are removed when orthodontic treatment is complete. He discussed crown troughing. He stated that he does not use cord prior to taking final impressions because the margins are adequately exposed using the laser.
Dr. Van As explained how to treat aphthous uclers, canker sores, and herpetic lesions with the laser. They must be treated in the early stages; otherwise, it will not work as effectively. Often the lesions will heal in half the time, the pain may be alleviated, and sometimes the lesions will be less likely to reappear at the same site.
He also explained how to remove fibromas, complete a frenectomy, and treat hemangiomas (venous lakes) with diode lasers. He continued on to discuss hard tissue lasers and how they can be used in a general dentistry practice. He even showed how veneers (all ceramic restorations) can be removed with an Erbium laser!
Towards the end of the seminar he discussed laser therapy for periodontitis. He explained LBR (laser bacterial reduction) and how to complete this procedure with a diode laser. Last, he discussed LAPT (laser assisted periodontal therapy) and when this treatment is indicated. Post-operative instructions were discussed, which were very similar to oral surgery precautions. He recommended telling patients to stay away from spicy foods post-laser treatment.
The seminar was very informative about laser dentistry and Dr. Van As provided a lot of tips for doctors and hygienists to return to the office and use right away!
The Chicago AGD would like to thank our sponsors of this seminar:
PNC: represented by Ron Coleman and Jose Prado
AMD Lasers: represented by Louis Beltran
This was the second CAGD seminar of the 2013-2014 season.
---
AGD Membership Benefits Winter 2014 Update
Win a Trip to Hawaii
The Refer a Colleague Program, the Academy of General Dentistry's (AGD) annual member-get- a-member campaign, provides an opportunity for members to spread the word about the AGD to their colleagues and invite them to join. New members will benefit from all the AGD has to offer, and the AGD will gain a stronger voice within organized dentistry.
Plus, AGD members can earn recruiter rewards—a $100 American Express gift card for reaching the Bronze Recruiter level, a $250 gift card for reaching the Silver Recruiter level, and a $500 gift card for reaching the Gold Recruiter level. The more new members you recruit, the more rewards you'll earn.
And this year, AGD dentist members are invited to participate in the 2013–2014 Refer a Colleague Program for the chance to win a seven-night stay at the five-star Kona Coast Resort in Kailua-Kona, Hawaii, plus round-trip airfare for two- a prize package valued at approximately $3,500. Simply recruit five qualifying new dentist members to the AGD by April 30, 2014, to be entered into the 2013–2014 Refer a Colleague Program grand prize raffle. Earn additional raffle entries and increase your odds of winning with each new dentist member you recruit beyond the initial five.
In May, the AGD will randomly select one lucky grand prize winner from all of the qualifying raffle entries. For complete details, including official grand prize raffle rules, visit www.agd.org/ RACHawaii2014.
If you're new to the Refer a Colleague Program, visit the Membership section of the AGD website (www.agd.org/membership.aspx), click on "Member Connections," and select "Refer a Colleague." Here, you'll find everything you need to get started, including downloadable recruitment tips and a variety of printable membership resources. Plus, track your progress toward gift card rewards and your competition for the Hawaii grand prize via the recruiter leaderboards, which are updated online each month.
Meet the AGD at Upcoming Dental Meetings
The Academy of General Dentistry (AGD) is coming to the Chicago Dental Society, February 20-22 at McCormick Place and the Thomas P. Hinman Dental Meeting, March 27 to 29 in Atlanta. Both national AGD staff and volunteer leaders will be available to help answer your membership questions, collect your continuing education (CE) verification forms, help you recruit new members through the Refer a Colleague Program, and more.
AGD members can download attendance forms from recent dental meetings at www.agd.org/ education-events.aspx. Select "Manage My CE" from the menu on the left-hand side of the page, and then click on "Dental Meeting Courses." These forms include complete listings of course titles, AGD subject codes, and credit hours. Members simply need to fill in the course verification codes provided by their instructors and return the form(s) to the AGD by following the instructions provided.
Speaking of CE-Did you know you can now submit your CE online at agd.org/submitCE?
Now it's easier than ever for Academy of General Dentistry (AGD) members to submit their continuing education (CE) credits and check the status of past submissions on the AGD website—without calling, emailing, or faxing.
With the AGD's new online CE Submission Form, members can submit CE records* PACE and non-PACE-approved providers and check the status of past submissions via the AGD website—without calling, emailing, or faxing. Plus, the form allows for faster CE processing; submissions should appear on members' transcripts within five business days. The online CE Submission Form is easy to use. Just follow these four steps:
1. Visit www.agd.org/submitCE.
2. Enter your basic CE course information.
3. Upload a copy of your CE certificate.
4. Click "Submit."
Visit IL AGD.org to see what CE courses are being offered in your area.*Please note that the online submission form is for reporting lecture, participation/hands- on, and self-instruction courses only. Requests for CE credit for teaching, publications, and post- graduate residency programs (advanced education in general dentistry or general practice residency), must be submitted to the AGD Education Department via fax at 312.335.3428 or email at
[email protected]
Member Savings and Offers Available
The AGD Member Savings & Offers program (formerly the Benefits Plus Program) works with various organizations to provide AGD members with special savings and exclusive offers on high-quality products and services.
The program includes several insurance and financial products. Dentist's Advantage provides professional liability insurance premium credits, while Hagan Barron Intermediaries provides life, disability income, office overhead, long-term care, and health insurance options. Bank of America offers discounted administrative fees for practice financing, and CareCredit® offers a reduced enrollment fee for patient financing.
The program also provides savings and offers on practice management products and services. The Online Practice provides discounts on its monthly fees—50 percent off the Gold Package practice website service and up to 25 percent off social media and online visibility services. ZOLL® Medical Corp. offers an automated external defibrillator at a discounted price of $1,545, and Lighthouse 360 offers a 10 percent discount on automated patient communications.
The AGD Member Savings & Offers program also serves members' personal needs. AVIS and Budget provide discounted car rentals, and Liberty Mutual offers discounted auto and home insurance rates. Plus, there are three AGD Visa® from Capital One®: a rewards card, a card with a low introductory APR, and a card that can rebuild credit through responsible use.
These savings and offers have been selected especially for AGD members by the AGD Group Benefits Council and are exclusive to each category. The Group Benefits Council performs due diligence by vetting all companies included in the program. For more details on the AGD Member Savings & Offers program, visit www.agd.org/savings or email [email protected].
Engage With the AGD Online
The Academy of General Dentistry (AGD) recently upgraded its online advocacy platform using CQ Roll Call's (CQRC) Engage. The site, cqrcengage.com/agd, provides access to the latest advocacy information and tools that AGD members need to make their voices heard.
Visitors to the site can find information on important advocacy topics, including midlevel providers and student debt, as well as the latest news and AGD social media updates regarding each topic. Users also can sign up to receive email alerts to keep them up-to-date on today's issues.
CQRC Engage offers many ways for AGD members to take action. Users can enter their address for a list of local legislators and then contact those legislators through a variety of channels, including Twitter. Visitors also can use the site to share their stories regarding legislation that has affected general dentistry.
To access the site, visit
cqrcengage.com/agd
, or go to
www.agd.org/advocacy.aspx
and click "Take Action." If you have any questions, email
[email protected]
.
Renew for a Chance to Win!
It's that time of year again—time to renew your Academy of General Dentistry (AGD) membership before it expires on April 1! If you haven't done so already, renew via phone, fax, or Web by March 31, and you'll be entered into a drawing for an Amazon gift card!
By submitting your 2014 dues before the March 31 deadline, you'll also enjoy uninterrupted access to AGD member benefits designed to help you achieve and maintain excellence in your career, including access to the online AGD CE Directory, which provides information on a variety of continuing education opportunities; complimentary subscriptions to the AGD's award-winning publications; and the AGD Member Savings & Offers program, which can help you save money!
Plus, your continued support will help the AGD develop a stronger, louder voice within organized dentistry, allowing us to support general dentists like you in building a successful practice and providing quality patient care. Renew your 2014 membership today!
To review your current dues balance and renew your membership, simply log in to www.agd.org/membership/joinrenew.aspx, or contact the AGD Membership Services Center at 888.AGD.DENT (888.243.3368) or [email protected]
Enrolling in Auto-Renewal
The Academy of General Dentistry (AGD) Auto-Renewal Program makes it easy to pay your annual AGD membership dues. Once you enroll, the AGD will take care of everything for you. Each October, your annual membership dues will be charged automatically to the credit card you have on file with the AGD. You will receive an email reminder before your card is charged, a receipt once the transaction has taken place, and a notification when the card you have on file is no longer valid. All you have to do is continue enjoying your favorite AGD member benefits.
To enroll today, log in to www.agd.org, visit the Membership section, select "My Profile," and click on "AGD Auto-Renewal Program." To opt out of the program at any time, simply update your member profile online at www.agd.org/membership/my-profile.aspx