A Clear Approach to Clear Aligner Therapy
Go Digital or Go Home
by Dr. Neil Warshawsky
---
The Illinois Academy of General Dentistry, in conjunction with the Wisconsin Academy of General Dentistry, are pleased to present this program leading to Mastership certification
in the Academy. To complete the Mastership Program, candidates must enroll for 600 hours of continuing education, 400 of which must be of participatory nature.
Speaker Bio: Dr. Neil Warshawsky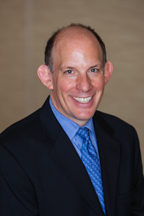 Neil Warshawshy is a graduate of the University of Illinois, where he earned all five of his degrees. He is an Associate Professor of Surgery, in charge of Orthodontics on the Craniofacial team. He owns and operates Get It Straight Orthodontics, with four locations in the Chicago metro area. He has authored more than 25 articles in professional journals. He recently helped to develop the new Clarity
Aligner for 3M Oral Healthcare. He is a popular lecturer both nationally and internationally.
Course Description:
The course will be broken into two parts. The first part will talk about moving teeth with plastic and the strategies to get around the hurdles typically associated with aligner therapy.  The second part will be hands-on exercised that will reinforce these lessons. Participants may bring cases from their private practice for discussion and treatment planning purpose. There will be a thorough discussion on technology to gain a full understanding of how scanning and 3D printing work. We will also discuss some of the issues that now plague dentists as a result of the direct-to-the-consumer business model.  We will thoroughly cover how a digital workflow affects your office. Most importantly, we will discuss and demonstrate a full end-to-end solution where we will build an entire case of aligners to manage specific malocclusion issues.
Course Objectives:
The participant will learn:
1. Understand the digital workflow from consult to delivery.
2. 3D printing will be explained and demonstrated.
3. The economics of inhouse printing will be discussed.
4. Learn how to plan, design and hand build an Essix retainer
5. Learn an end-to-end solution for delivering inhouse clear aligners.
6. Learn how to design and build a digital pontic to hide an implant site while it heals.
7. Learn how to fabricate a simple H I T retainer to close an anterior diastema.
8. Doctors may bring private cases to treatment plan, design and build aligners.
Who Should Attend?
These hands-on programs were designed originally for AGD Fellows striving to be AGD Masters. We have discovered that these programs can be valuable to all dentists from new graduates to the most experienced clinicians.
CE Credit:
16 hours of participation credit for those who attend the 2 days of lecture and hands-on. 34 total hours of participation credit to those who attend the 2 days of lecture and hands-on, complete the assigned protocol in their office, and return to document the protocol assignment.  Many of our programs allow the Course Director to award CE credits in a number of different subject codes. For further information please consult Dr. Sy Wachtenheim.
When & Where:
April 5-6, 2019
8:00AM – 12:00PM Lecture and/or Hands-on
12:00PM – 1:00PM Lunch
1:00PM – 5:00PM Lecture and/or Hands-on
Program Site:
Midway Education Center
185 Hansen Ct., Suite 110
Wood Dale, IL 60191
630-474-6111
Food Service:
Attendees will be furnished a continental breakfast each morning, lunch each day, and a Friday night banquet, the Dr. Daniel Beer Memorial Bash, at the Courtyard by Marriott.
Lodging:
Make reservation here:
Courtyard by Marriott Chicago Wood Dale/Itasca
900 N Wood Dale Rd
Wood Dale, IL 60191
630-766-7775
Reservations must be made by  March 22, 2019.  Identify yourself as attending the Illinois AGD  program. A special rate of  $99/night plus tax per night has been arranged for participants.
---
NEW DENTISTS!!!
Two (2) full Scholarships will be made available at each program to AGD member dentists who have graduated less than 3 years ago!
For more information contact: Dr. Sy Wachtenheim at [email protected] or 847-858-1927 phone or 847-905-7271 fax.
---
Protocol Reporting Session: The reporting session for in-office protocols from previous Mastertrack sessions will be held at 5:00 PM on Thursday, April 4, 2019 at the Courtyard by Marriott Chicago Wood Dale/Itasca. Please RSVP to Dr. Sy Wachtenheim by March 28, 2019 to present protocol reports on past Mastertrack Sessions or for more information at [email protected] or 847-858-1927.
Price:
The total tuition for Pre-Masters for this course, which includes the reporting session is $795.00.  MAGD's receive a $100.00 discount and pay $695.00. Non-AGD member is $895.00. Tuition includes continental breakfast and lunch Friday & Saturday, and a banquet, "The Dr. Daniel Beer Memorial Bash," on Friday evening at 6:00PM. Please indicate on your registration whether you will be attending the banquet. Thank you.
Return your completed registration form with your credit card information or a check payable to Illinois Academy of General Dentistry to: Dr. Sy Wachtenheim or Register online below.
7031 W. Touhy Ave., #306
Niles, IL 60714-4394
---