The 27th Annual Ted Weclew Memorial Lecture:
More Information Coming Soon!
An ILAGD Member Benefit Course
Wednesday, February 19 , 2020
the day before the CDS Midwinter Meeting
Course Description:
Speaker Biography:
  Course Objectives:
At the end of this course, participants should be able to:
Approved for 6 hours of AGD Lecture credit.
Location & Time:
American Dental Association Auditorium
211 E. Chicago Avenue
Chicago, IL 60611
The Day before the CDS Midwinter Meeting
Registration: 7:30 am
Lecture: 8:00am-3:00 pm
Continental Breakfast and Lunch will be served.
Seminar Fees:
AGD Dues Paid Dentist   $     $ at the door
Non-AGD Dentist             $    $ at the door
Hygienist                            $     $ at the door
Dental Staff                        $    $ at the door
Dental Students                $      $ at the door
& Residents (Preregistration required)
ILAGD Past Presidents    $0
For questions contact:
Maureen Kugel, ILAGD Executive Assistant @ [email protected] or
Dr. Cheryl Mora, ILAGD CE Chair at [email protected] or 847-638-7223 (cell)
AGD dues paid status will be checked as of Feb. 15, 2020. Any Non AGD dentist may choose to apply his entire
registration fee to his first year AGD dues by submitting a completed AGD application on site. Ask for Dr. Cheryl Mora
or Maureen Kugel ([email protected]) for help in completing this process.
---
Acknowledgements:
Presenting a program of this nature is a group effort and would not be possible without the assistance of many
individuals and/ or companies. A complete list will be available at the course site.
---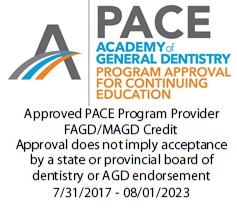 ---