Summary:
Date: Friday, October 2, 2020
Time: 8am – 4pm (Registration at 7:30am)
Location: ZOOM Virtual Meeting/Webinar
Speaker: Dr. Lon McRae
CE Credits: 4 CE Lecture Credits
Tuition:
AGD Dentist:                                               $150
Non-AGD Dentist:                                      $225
Hygienist or staff (AGD Dentist):                 $65
Hygienist or staff (Non-AGD Dentist):         $85
Student/Resident:                                       $20
Course Description:
"Face-Time for the General Dentist"
A Practical Guide to Neurotoxin protein(NP), Fillers, Facial Aesthetics, and how to improve implant success.
Neurotoxin proteins are extremely popular in many aspects of medicine today. The most popular brand is Botox. Botox is the most studied and used medication of its kind in history. This course will show the indications and complications of use of Neurotoxin protein. You will learn how to identify landmarks on patients and how to incorporate NP into your practice. You will learn how to start a Facial Aesthetics center in your practice no matter where you live. This course will show how to use NP with surgery in dental implants especially in one stage implant solutions.
Course Objectives:
-Understand the introduction and history of Neurotoxin Protein(NP)
-Is Botox the only one to use? Learn all the options today of NP
-Understand the indications and complications of NP
-Hands on practice with others on how to place and mark landmarks on patients to stay in the safety zone
– Learn how to start your own facial aesthetic program in your office
-What is a One stage implant and how successful can it be
-One stage implants use of NP and how it can increase your success with implants and other oral surgery.
Speaker Bio: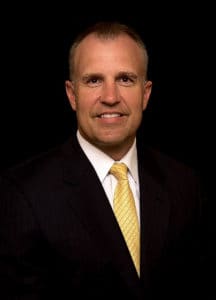 Dr. Lon McRae is a recognized nationally and internationally speaker and published author. Dr. McRae graduated from Oregon Health Science University in 1996 and has a private practice in Meridian Idaho for over 23 years. For a solo practitioner Dr. McRae has consistently been in the in the top 1% of total production in the country. He is an accomplished Catapult speaker, is the clinical advisor for implants for Utah Valley Dental lab, is a clinical advisor for the Hornbrook Clinical group and past president of the International Academy of Dental Implantology.
Registration:
Online registration is open now, select your tickets at the bottom of the page and "Add to Cart"